No, I didn't make the guestbook quilt yet (wouldn't
that
be impressive?!). In fact, I'm not even making it myself... Jeff's mom is making it because she's a quilting genius. BUT, I did make this cute little set-up for the wedding:
Sorry I don't have a finished picture... the frame in the middle ended up being a cute little navy and maroon sign with directions for signing the quilt squares. We put the fabric pens in between the baskets. The left basket says "Blank Squares" and the right one says "Finished Squares," so we put all of the fabric squares on the left and they gradually got moved to the right as people signed them.
Here's what I've learned so far about guestbook quilts:
1. Stabilize your fabric by ironing it to freezer paper. It makes it easier for people to write on.
2. Use good fabric pens (and put them in an obvious spot so people don't put their ballpoint out of their purse and use that!). Apparently colored ones don't work as well as black, so we used black.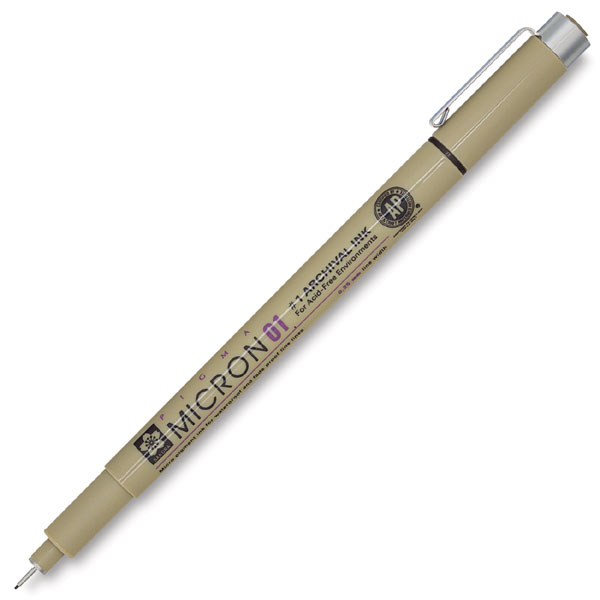 This is what we used - Pigma Micron pens. We tried a few different widths before we found the size that worked just right.
3. Draw a square in washable pen to mark the area that your guests should write in (leave about a 1" border for sewing purposes).
4. If you can give out squares before the wedding (at the rehearsal dinner, showers, etc.), do it! That way you'll prevent huge crowds of people all trying to sign at once at the wedding.
5. Put a "test fabric" square out for people to try the pens on before they sign an actual square.
6. People will steal your pens. We put out 5 pens at the Rehearsal Dinner and came home with 2. We put out 6 at the wedding and came home with 4. Be prepared.
Jeff's brother had a hard time deciding what to write...
(Picture from Bridesmaid Amy)
But my sister wrote a lot on hers!
(Picture from BM Amy)
Please let me know if you're doing a guestbook quilt and have questions! We mailed a few quilt squares and pens to people who couldn't make it to the wedding so they could sign, and once we get those back my MIL will start piecing it all together! I'm beyond excited!